HEPNet 2022 Conference
Registration Policies, Planning, & Agreement Information
Please review the following policies prior to continuing with your conference registration.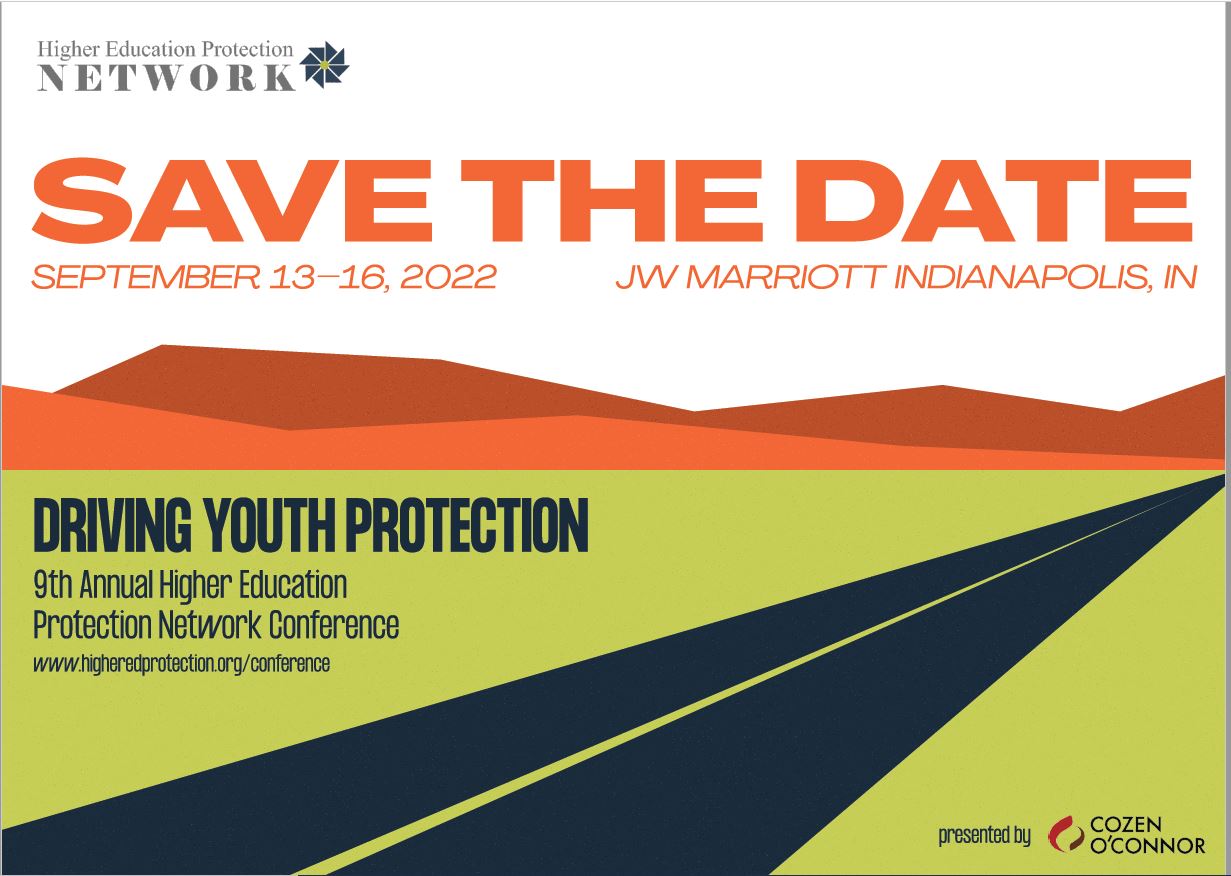 Overview
Payment is accepted via credit card or check. If paying by credit card, payment is due with the online registration form. If you prefer to pay by check, mail in the registration form with the check.
Checks must be payable to "Higher Education Protection Network." You will be emailed a receipt and a confirmation. An email address is required to receive a receipt/confirmation of registration. If you do not receive an email, please contact us at [email protected].
HEPNet celebrates equity, diversity, and inclusion
HEPNet strives to offer every attendee a welcoming and inclusive conference experience. To help us make sure that we make your experience as enjoyable and comfortable as possible, please contact HEPNet executive director, Lindsay Bond if you think you might require accommodation beyond what you have commonly found available at past conferences. If you don't have past conference experience to reference, give us a call anyway—when in doubt, please reach out.
Refund policy for conference registration cancellations
All conference cancellations and refund requests must be made in writing and mailed or emailed to:
HEPNet Conference Refund
P.O. Box 44
Canal Winchester, OH 43110
Email:

[email protected]

Refund requests are processed according to the following time restrictions:
Refunds cannot be guaranteed for requests received on or after September 16, 2022, or for no-shows at the conference.

Media content ownershipExtenuating circumstances may warrant exceptions to the refund policy.
HEPNet may use video, photos, and audio taken during this event to promote the Network and future events. Your registration form provides HEPNet with the unrestricted right to use media at its discretion for the purpose outlined above.
Helpful Information
What to wear
The recommended dress is business casual during all workshops and presentations. 
Venue
Join us at the upscale JW Marriott Indianapolis in the heart of the city! The JW is a soaring modern hotel with posh rooms and panoramic views of the city from floor-to-ceiling windows in spacious rooms. 
JW Marriott Indianapolis | 10 S. West Street - Indianapolis, Indiana 46204 | 317-860-5800 
HEPNet will be sharing a room block with the URMIA Annual Conference. The group discount rate is $249/night available through August 7th at 5 pm ET unless the rooms sell out quicker. Rates are subject to all state and city taxes (current state taxes are 7%) and governmental assessments (current lodging tax is 10%) in effect at the time of the event. Reserve a room through this link to receive the discounted rates. 

Transportation
You can fly into Indianapolis International Airport. and the hotel is 15 minutes away. Transportation options: bus, train, taxi, rideshare. 
What to do
There are many fun things to explore in downtown Indy. Discover what Indianapolis has to offer!
Register
URMIA members planning to attend both URMIA and HEPNet in full should register with URMIA.  HEPNet-only attendees, whether in-person or virtual, can click below to register.