Mission | We seek to advance the interactions of higher education institutions with children and youth. We serve as a coordinated voice promoting good practices for protecting vulnerable populations and providing programming and resources appropriate to their needs.
Vision | With guidance and support of the Higher Education Protection Network, colleges and universities advance the well-being of children and youth with whom they interact.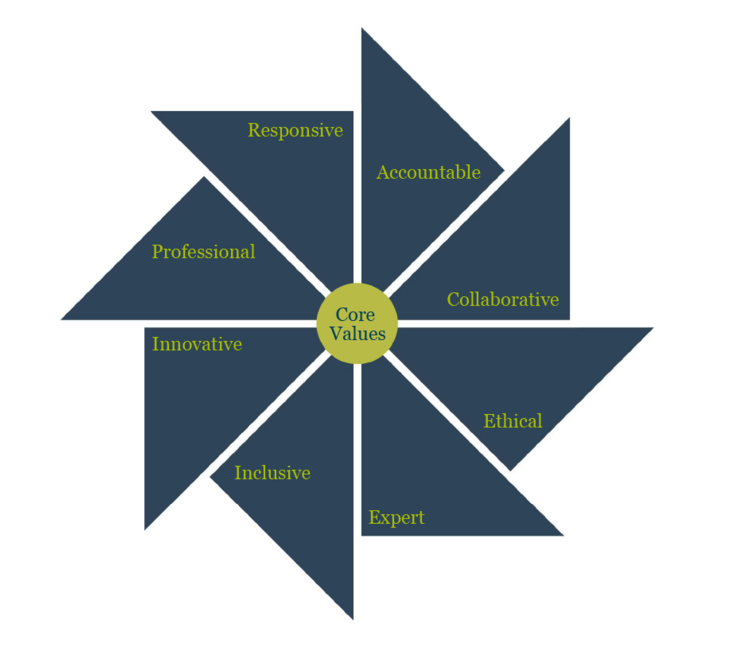 To carry out this mission and vision, HEPNet is guided by the following values:
Accountable. We are accountable to our mission and to the public good.
Collaborative. We work together productively and respectfully.
Ethical. We act with integrity and fairness in all our dealings.
Expert. We develop and promote reliable knowledge.
Inclusive. We champion a welcoming and broadly diverse community.
Innovative. We develop and embrace new solutions.
Professional. We promote organizational efficacy.
Responsive. We address requests and obligations in a helpful, timely manner.
---
Staff 
 

Executive Director

Lindsay Meyer Bond, M.Ed, MA
681-4HEPNET (443-7638)
[email protected]TION.ORG

Special Projects Coordinator

Kristin Hayes
681-4HEPNET (443-7638)

 

 

 
Board of Directors
To fulfill our mission, HEPNet has an active and dedicated Board of Directors.  Please feel free to contact them.
 

James Bourgeois, JD
RISK CONSULTANT
PRAESIDIUM
2225 E RANDOL MILL RD
SUITE 630
ARLINGTON, TX 76011
(817) 801-7773
[email protected]
Term ending 2023

 

David Chupak
YOUTH PROGRAMS DIRECTOR
OFFICE OF THE PROVOST
MICHIGAN STATE UNIVERSITY
426 AUDITORIUM ROAD, ROOM 430
EAST LANSING, MICHIGAN 48824
(517) 353-6994
[email protected]
Term ending 2022

 
 

Nate Friedman
ASSOCIATE DEAN
CONTINUING EDUCATION AND COMMUNITY ENGAGEMENT
UNIVERSITY OF UTAH
540 ARAPEEN DR
SALT LAKE CITY, UTAH 84108
(801) 585-9781
[email protected]
Term ending 2022


 
Carolynn Komanski, Ph.D.


AFFILIATE FACULTY, UNIVERSITY OF FLORIDA




LIFE-LONG LEARNING AND DISTANCE EDUCATION




VISITING FACULTY, ST. THOMAS UNIVERSITY




(352) 363-5584




[email protected]

GMAIL.COM


Term ending 2022



 
 

Greg Linke, MA
DIRECTOR
PRE-COLLEGIATE PROGRAMS OFFICE
CLEMSON UNIVERSITY
2039 BARRE HALL
CLEMSON, SC 29634
(864) 656-5716
[email protected]
Term ending 2023

 

Dawn Riddle, MS
DIRECTOR, PROTECTION OF MINORS
OFFICE OF RISK AND INSURANCE
MANAGEMENT
VANDERBILT UNIVERSITY
2100 WEST END AVENUE
SUITE 700
NASHVILLE, TN 37203
(615) 936-5935
[email protected]
Term ending 2023

 
 
Caroline Shelton, MSW 
DIRECTOR
OFFICE FOR YOUTH PROGRAMS DEVELOPMENT
AND SUPPORT
UNIVERSITY OF WASHINGTON
BOX 352800 SEATTLE, WA 98195-2800
(206) 616-5153


[email protected]

  
Term ending 2023

 

 

Brian E. Stone, Lieutenant Colonel, USAF (Retired)
UGA DIRECTOR OF COMPLIANCE FOR PROGRAMS SERVING MINORS
UGA CENTER FOR CONTINUING EDUCATION & HOTEL
UNIVERSITY OF GEORGIA
1197 S. LUMPKIN STREET, OFFICE 198
ATHENS GA 30602
706-542-7255 


[email protected]


Term ending 2022


 
 

 

LeeKeshia Williams

YOUTH PROTECTION PROGRAM DIRECTOR
DIVISION OF DIVERSITY & COMMUNITY ENGAGEMENT
THE UNIVERSITY OF TEXAS AT AUSTIN
100 W. DEAN KEETON, MAIL STOP G4600
AUSTIN, TX 78712
(512) 471-0594
[email protected]
Term ending 2022


 

Elliot Young, JD, MSE, ARM-E

ASSISTANT VICE PRESIDENT
UNIVERSITY RISK & COMPLIANCE OFFICER
KANSAS STATE UNIVERSITY
919 MID-CAMPUS DRIVE NORTH
105 ANDERSON HALL
MANHATTAN, KS  66506
(785) 532-6226
[email protected]   
Term ending 2023

 
---

In 2013, four individuals interested in youth protection in higher education got on the phone and discussed current issues and questions.  
| | |
| --- | --- |
| At the end of the call, they agreed to meet again the following month.  Each month brought more people to the calls as word spread.  In 2014, a google group was formed in able to facilitate a listserve and house resources and we became known as the Youth Protection Network for Higher Education (YPNHE).  Word continued to spread and the google group quickly reached over 100 members.  Around this time, the monthly calls transitioned into a combination of guest speakers presenting on pertinent topics in addition to the open forum.   | In 2016, it was decided that it was time to become a national organization so that we could better support and serve those supporting and serving minors in higher education.  Just before becoming a national association, we had over 250 members in the google group and membership for the Higher Education Protection Network (HEPNet) opened on May 15, 2017. |